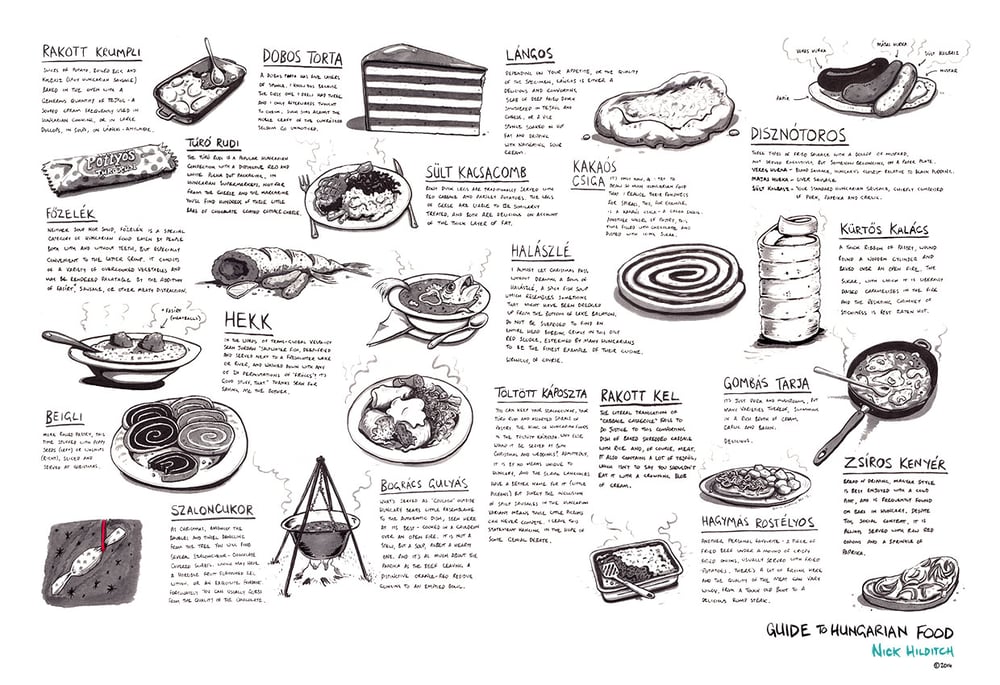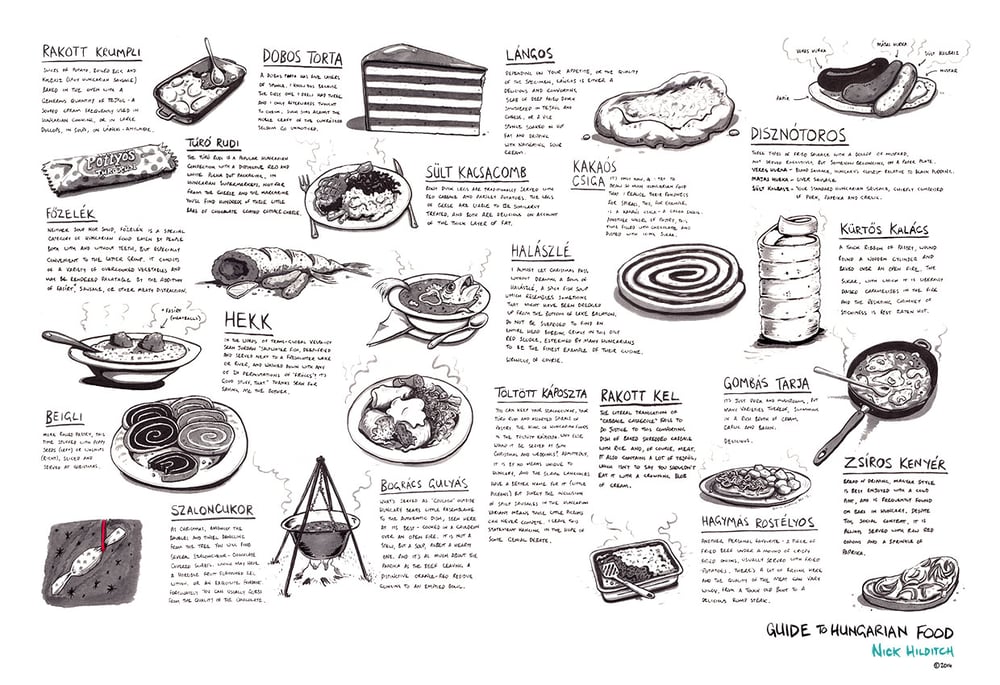 Guide to Hungarian Food
£25.00
A3 high quality giclée print on 100% cotton paper, signed by the artist.
The complete original Guide to Hungarian Food that spread virally amongst Hungarians and magyarophiles around the world is available to own as a high quality print (420 x 297 mm).
Price includes free UK shipping (£5 elsewhere).