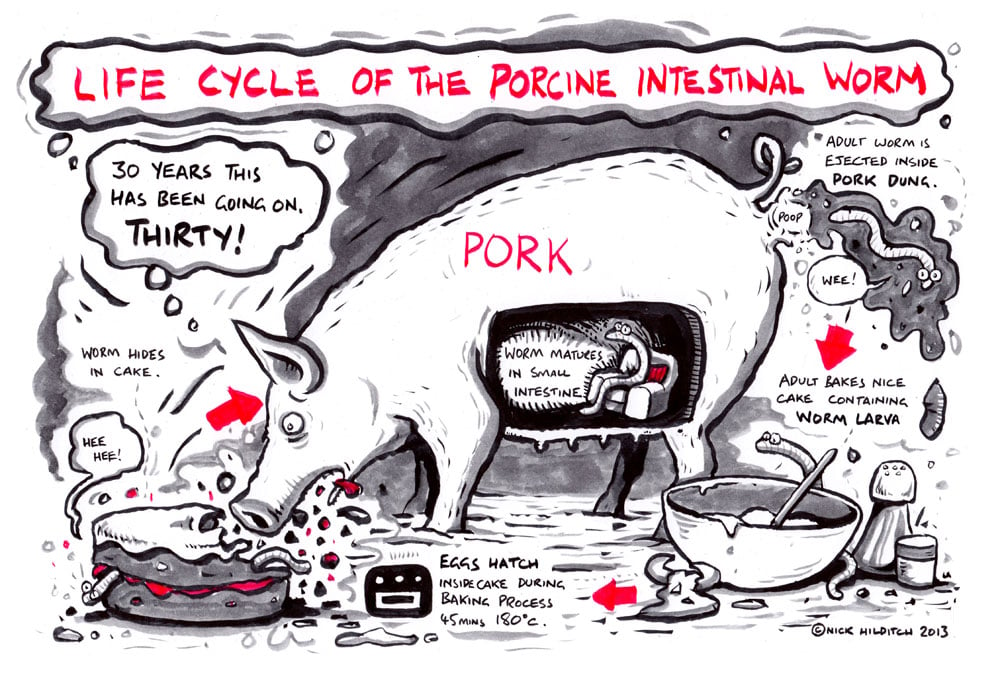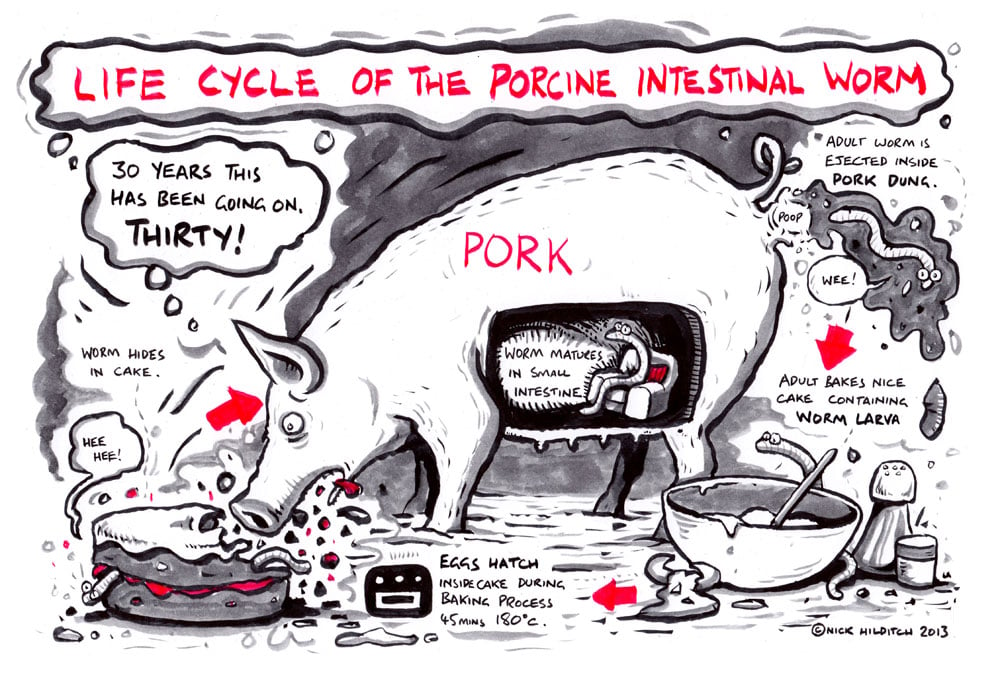 Commission a Comic
£50.00
An original Nick Hilditch comic can be a unique gift for a wedding, birthday, or just because you like giving really weird presents to people. Each comic is inspired by a few titbits about the recipient, and you'll receive the original drawing on A4 bristol board.
The example you see was a thirtieth birthday present. Nick had pork and worms as themes to work with. Previous wedding gifts have featured the romantic story of potato who fell in love with a swan, and two dogs enjoying one another's fragrance in a busy airport. Don't bother getting in touch if you want something sensible.
More information about commissioning comics.
Don't forget to contact Nick to discuss the specifics of your A4 comic commission. Alternatively, you can use the Note to seller field when checking out via PayPal.
Price includes free UK shipping (£5 elsewhere).